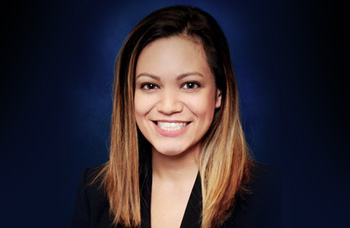 Mia Zuber
D.D.S.
Dr. Zuber was born and raised in Broadview Heights, Ohio, and attended Magnificat High School. She is a graduate of The Ohio State University with a Bachelor of Science degree in Biology. She earned her Doctorate of Dental Surgery degree from the University of Missouri –Kansas City School of Dentistry. Dr. Zuber then completed a multidisciplinary hospital residency program at Saint Vincent Charity Medical Center in Cleveland, Ohio, and practiced in Pittsburgh, Pennsylvania.
Dr. Zuber believes in providing the highest quality of comprehensive care. She aims to create a positive, friendly, and comfortable dental experience for each and every one of her patients.
When she is not working at Brian J. Britt D.D.S. and Associates, Dr. Zuber enjoys playing tennis, baking desserts, and traveling around the world. She is a self-proclaimed "foodie" and loves to try new restaurants. Additionally, Dr. Zuber loves watching Cleveland sports teams, and winning her Fantasy Football league each year. Most of all, Dr. Zuber enjoys spending time with her Cavalier King Charles spaniel, LeBron.
<< Meet Our Team
From the minute you make your first call, you know it's going to be awesome. The staff is engaged and fantastic.
Very caring. Then comes Dr. Britt. He is beyond the best dentist I have ever been to.
He examined me, serenaded me, and gave a very manageable treatment plan. HIGHLY RECOMMENDED! — Janine S.
Dr. Britt is the best dentist I have ever had. He honestly cares about you and will give you every option.
He is passionate and so personable. He is just a great guy and dentist...
anyone who needs any work done he is your guy! — Jason K.
Great place to have any dental work done. Dr. Britt is such a nice, caring guy.
Maryanne has been cleaning my teeth since I was a kid. — Kathy G.
Without a doubt, the best dentist in Berea. I cannot recommend Dr. Britt and his friendly staff highly enough. — Ken C.
My family and I love it here! Everyone is so nice and helpful! Dr. Britt is great with my kids!! — Kieya H.
Love, love, love this dentist! Kind, friendly, personable and gentle!
The only dentist to give a Novocaine shot that does not make you cry! — Marie N.
Best dentist I have ever been to! I have always had a fear of the dentist, like many others.
But Dr. Britt is beyond great, a great communicator, funny, makes you feel so at ease.
I NO longer fear the dentist. — Mindi R.